June '16 Favorites
June has ended and I'm still trying to wrap my head around the fact that half of the year has passed by. It got me like: whoaaa. Time really flies fast. This June, though, I got to explore more and more things and I'm certain that I haven't wasted this month (or the other months).
Anyway, I finally decided to make a favorites blog post (hopefully every month that follows this) in which is pretty self-explanatory: I'm going to post all the things that I love this month. I'll try to be neat with it; I'll categorize it. So, without further ado, let's get on with it!
BOOK/S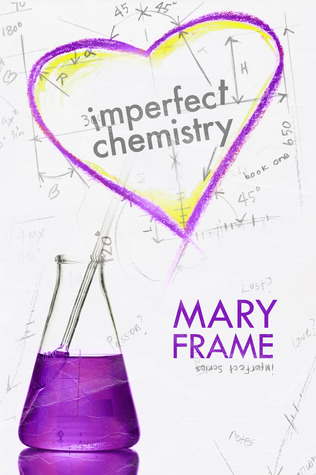 Of course my favorites list would have a
favorite books
category. Like, duh, that's a given. Anyhoo, my favorite book this month is
definitely
Imperfect Chemistry
by Mary Frame. I bought this book on a whim on Amazon when it was on sale last month and I don't know why I never got around to reading this last month. This book is hilarious and easy to love, it has that uniqueness that separate it from other novels. A mix of
The Rosie Project
(except the "nerdy" one here is a girl) and
The Avery Shaw Experiment
, a combination that is quite odd but very endearing to read. I gave this one my second 5 star rating this year. Note that I don't usually use five star rating unless I really like the book. In this case, I
absolutely
loved it.
Here are two runner-ups (I gave both a four star rating):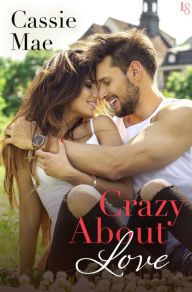 MOVIE/S
If you really know me at all, you'll probably know that, although I like romantic comedy films, I prefer war feature film over the romance films. This month though, I found Enchanted rather amusing and fun and it stayed with me for a long time. It may be the fact that it is good or it may be because this movie reminds me of Tangled (which, by the way, my favorite animated film).
SEE???!
TV SHOW/S
Would you believe me if I say I finished the whole season of Lucifer in one day? 'Cause I most definitely did! Granted that it only has 13 episodes but to finish the whole season 1 in a day, it shows how much I liked this one. This Lucifer is sassier, bolder and funnier than the Lucifer in Supernatural (I
love
Supernatural but I have to admit this). Also, I can't move on with how witty the promotional photo of Lucifer
*
image above
*
MUSIC
Ever since I've watched
The Conjuring 2
, this has been playing in my head. I've always liked this song but Ed (Patrick Wilson) singing this on the movie intensified that. Then I saw this beautiful cover of Kenzie Nimmo & Harris Teller and I fell in love all over again. It's such a beautiful cover (don't get me wrong, I like the original one but this cover is so sweet).
RANDOM STUFF
Planner
I've been collecting planner and journal and stuff since forever. I am so in love with calligraphy, stationary and journal-ing but I sucked at it. Hopefully, since I am finally starting to fill in my planners and journals and stuff, I can learn how to properly use it.
Watermelon Float
I'm sure you don't know that my favorite fruit is watermelons, it's such a fresh and summery fruit. It's no wonder that when I first saw the promotion for watermelon float in a fast food chain, I got so excited. And since it's still hot here in the Philippines (even though summer is so over), it's a win-win. It's refreshing and delicious. 🍉🍉🍉
Blogging
This month, I've been busy with uni works but I try planning and deciding what to post in the coming months. I'm trying to get back on actively blogging. Like
really
blogging, not just reviews and stuff. I want to widen my horizon on this area.
Note taking
I am the kind of student who prints and photocopies my friend's notes. I don't like writing down stuff. I decided, though, that it's finally time to
really
listen to my professors and take down notes. I hope this helps my barely passing grades.
People
Kenzie Nimmo
-
This month, I have been watching and re-watching her YouTube videos: covers, challenges, Q&As, everything that I can watch in her channel. I
love
that she encourages her subscribers to
call the shots
and
stop shaming your body.
That's about it, I guess. I can't think of anything that I have loved this month, anymore.
What about you? What are your June favorites? Books, movies, all that jazz?